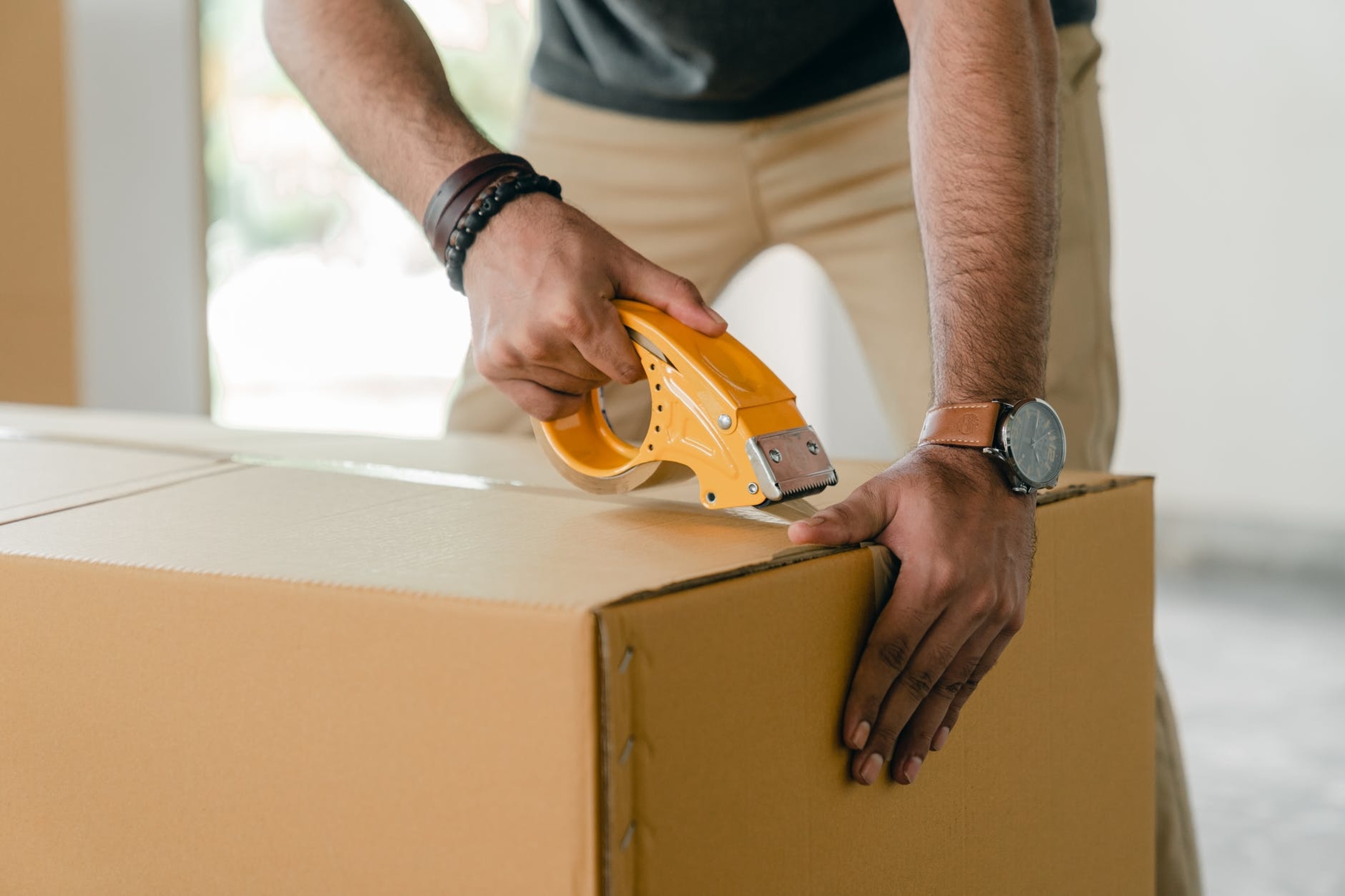 Whether it's a local or long-distance move, relocation can be physically and mentally draining. If you don't have the time to plan or lack moving experience, you should consider hiring a full-service moving company. Yes, it'll cost you extra for movers to handle every aspect of the operation. But, you don't have to lift a finger. All you have to do is watch as they efficiently transfer your entire household to your new home. Want to learn more? Here's a comprehensive list of what's included in a full-service move.
Pre-move Planning
Moving is more complicated than it sounds. You'll have to develop a plan to pack your stuff, transfer large furniture, and arrange your belongings in the truck. Full-service movers will do strategizing for you. This includes measuring doorways, corridors, and stairs to make sure everything can pass through. They can even give you suggestions on what items will be worth bringing along.
Supplies and Materials
You don't need to stress out trying to get hold of packing materials with movers at your service. They will provide bubble wrap, packing paper, foam peanuts, furniture padding, and blankets. Additionally, they will even utilize expensive moving equipment like piano skid boards and dollies if necessary.
Boxing Up Your Belongings
Packing sounds easy, but it's honestly the most complicated and tedious chore during a move. You might do well at first until you reach the kitchen or garage, where your patience will be tested. Entrusting the job to movers will save you time and energy. They have ample experience to do this task swiftly without compromising the safety of your belongings—no need to worry about broken pieces or chips on your precious china collection.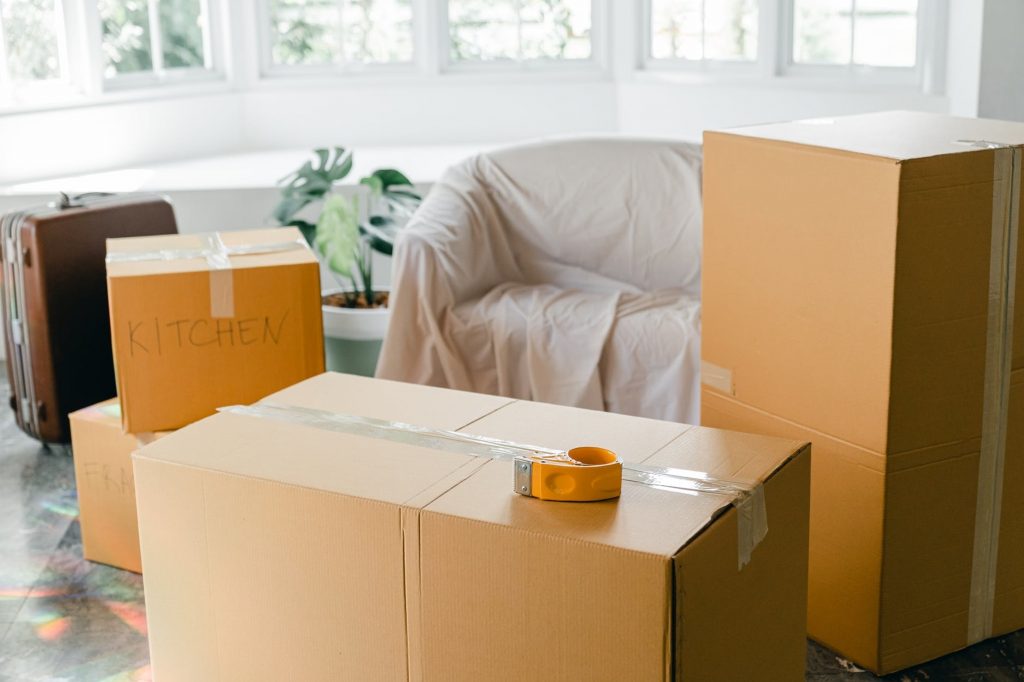 Furniture Moving and Disassembly
If there's anything more daunting than packing, it has to be moving furniture. Can you imagine how you're going to move your king-size bed? Or your favorite wardrobe? Or your family's grand piano? Even with a group of friends, numbers alone might not be enough. This is where movers come in handy. They've done this countless times before and are adequately trained for it. Moreover, they can even disassemble massive furniture to make it passable through obstacles.
Loading and Arranging Things in the Truck
Getting stuff out of your home isn't the end of the battle yet. Your belongings still need to be placed neatly inside the truck. You'd want to balance the weight as much as possible to avoid too much rattling or possible tilting of the vehicle. In addition to the secure packing, you can trust that movers will ensure your shipment's safety during transit.
Transportation
There's a huge difference between taking a road trip and driving a truck filled with valuable possessions. The latter is more difficult because of the added responsibility. Thankfully, you don't have to undergo this hassle with full-service movers. They will assign a driver who's been driving trucks for as long as one can remember to deliver your items to their destination. What you can do is enjoy the trip to your new home.
Unloading, Unpacking, and Room Layout
Nice, you're almost done with your relocation! Expect full-service movers to bring your stuff from the truck to their respective rooms. Just guide them on what goes where while you focus on other aspects of settling in. Additionally, they can help you set up large furniture, so you don't have to trouble yourself later.
Cleaning Up
Welcome to the final task of relocation! You'll most likely be drained at this point if you haven't hired movers. The end of a move is often messier than the beginning of it. There'll be dozens or hundreds of cardboard boxes, bits of plastic wrap, piles of foam, and pieces of packing paper all over the place! But no worries. Your full-service movers will make sure to get rid of every piece of trash and litter in your new home. And that's it! Congratulations on your successful effortless move.
How Long Does a Full-Service Move Take?
Although the timeframe depends on the size of your move, one thing is for sure. Full-service movers will complete the operation faster than doing it yourself. It'll take the average person 2-3 days to pack a 2-bedroom home while movers can do it in 2-4 hours. Such a massive gap, isn't it? That's why plenty of people choose to hire movers.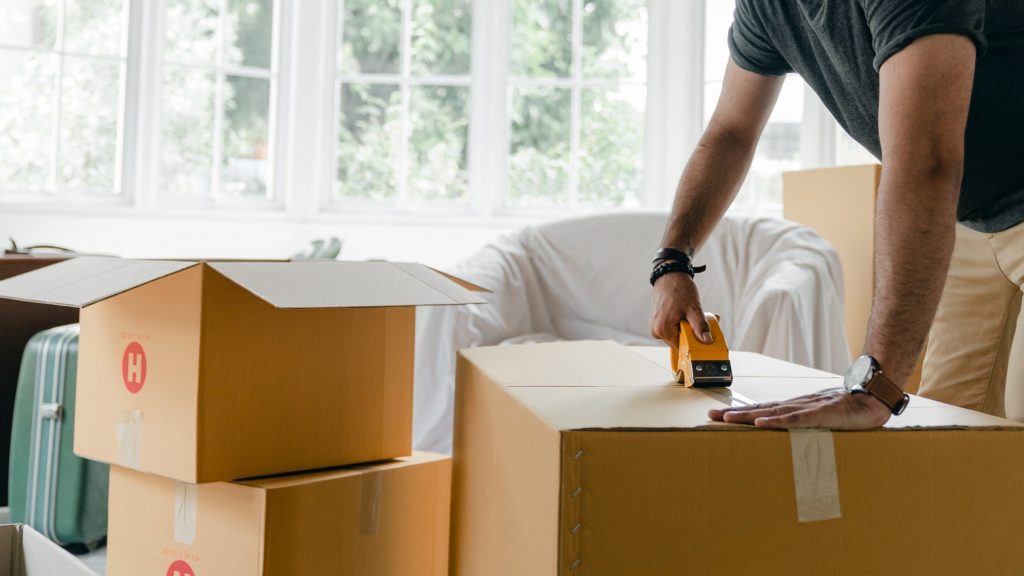 Hiring a Full-Service Moving Company
Full-service movers are great, but not all of them are created equal. Make sure to research your potential company before signing a contract. Also, don't forget to ask relevant questions on how they can help you accomplish your move. Understanding the workflow will help you obtain peace of mind.