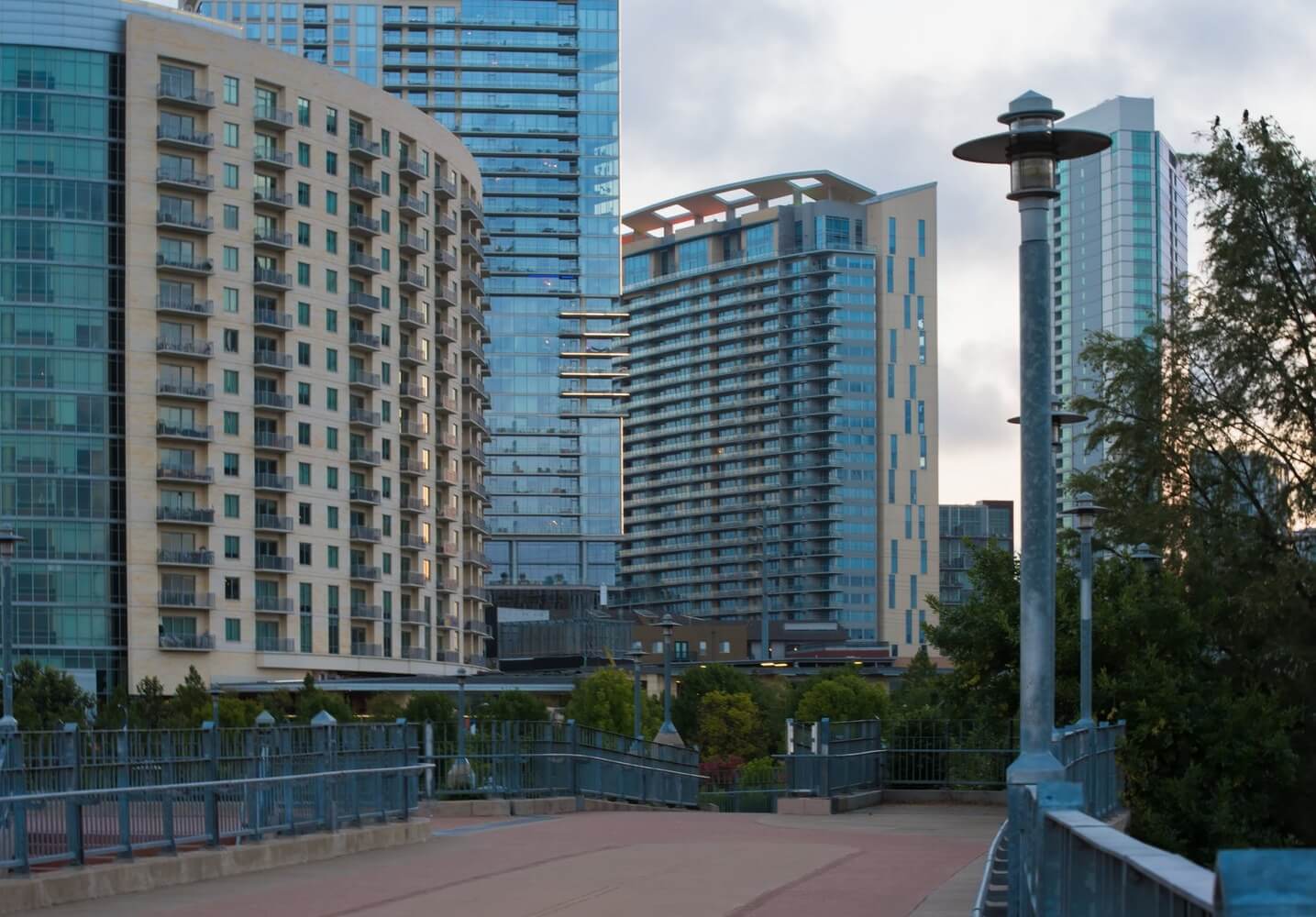 Austin, Texas. The City of Violet Crown. The live music capital of the world. A popular destination for college students looking to let loose or families wanting a taste of big Texan culture. Even space tycoon Elon Musk has announced moving Tesla's headquarters into this gem in the south. This proves that Austin has been rising in the ranks as a major center for technology and business. If there's ever a time to get in on Austin's potential, it would be now. Here are six persuading reasons to raise stakes and move there.
1. Job Market is Booming
Austin is home to hundreds of world-class companies like Dell, Amazon, IBM, and almost 200 tech names, giving rise to a prosperous economy with plenty of opportunities for everyone. Count on the software behind this massive growth, as many businesses use it to run major operations. This means that Austin is ripe for those who know how to build applications. That's why thousands of techies from California continue to flock to the city in droves. But if you think Austin has no room for other hustle, you're wrong. The booming tech industry gives rise to other businesses so you won't run out of opportunities in commerce, education, healthcare, retail, hospitality management, and more.
2. It's The Live Music Capital of The World
If it's entertainment you seek, Austin is a modern paradise. Dubbed the live music capital of the world, there's no shortage of talent or opportunity to hear it. Some venues welcome amateur musicians to play for the crowd, while others host famous artists from all around the globe. Additionally, several major festivals take place in Austin each year.
South by Southwest (SXSW) brings industry bigwigs together with interactive media, film, and music, taking center stage at top-tier venues citywide. Themes for this festival vary, but visitors can expect hundreds of acts that span multiple genres along with conferences on technological advances and emerging business opportunities. However, if big festivals feel too massive for your liking, you can always drop off some mini bar, grab a drink, and enjoy the fresh set of local talent performances.
3. Healthy Lifestyle & Outdoor Recreation Opportunities Abound
Life isn't just all about work and having fun. You should also take care of your body. Thankfully, you can do this in Austin. Unlike other major cities where you'll be trapped in concrete jungles, this city offers plenty of outdoor spaces to the residents.
You've got a wide array of outdoor activities to enjoy like kayaking, hiking, and biking to keep yourself fit. Keep yourself busy strolling along The Green Belt, exploring Zilker Park, or camping anywhere within McKinney Falls State Park's lush grounds. On top of that, the city has even gotten serious about promoting healthy eating habits by adding more farmers' markets.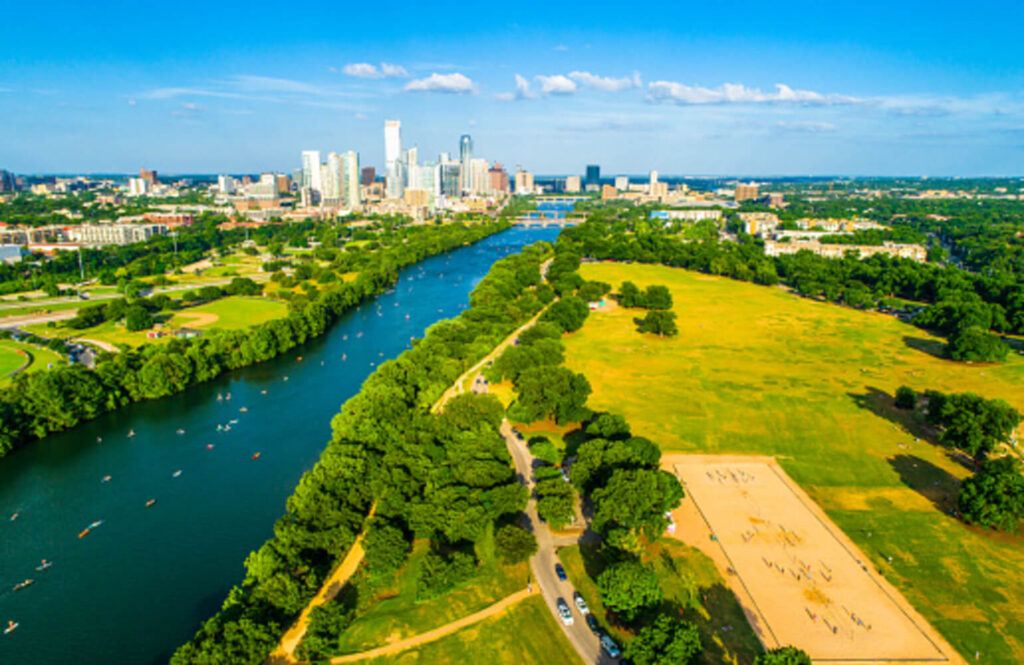 4. No State Income Tax
Honestly, Austin is just one good thing after another when it comes to income. Not only is it a prominent hub for big named companies, but Texas also doesn't impose a state income tax. That means you get to keep all of your income. If this doesn't appeal even the slightest bit, then you're tough to convince. Life can be difficult when you live in one of the 42 states where Americans pay taxes on top of their salary. For real, who doesn't want to escape their bracket these days? It's not that far-fetched of a dream when relocating to Austin is an absolute no-brainer for your wallet.
5. Friendly Locals
Moving to another place can be scary. It's a new experience, after all. But there's nothing to fear in Austin. The locals are warm, welcoming people who love the city and actively support growth. Sure, everyone wants to get by with their day-to-day tasks without interruption.
However, that doesn't mean you should be mistreated for no reason. At least not in Austin. You won't find too many residents criticizing the city because almost everyone appreciates the beautiful life they've been blessed with. You'll most likely fit in far sooner than you expected. Heads up!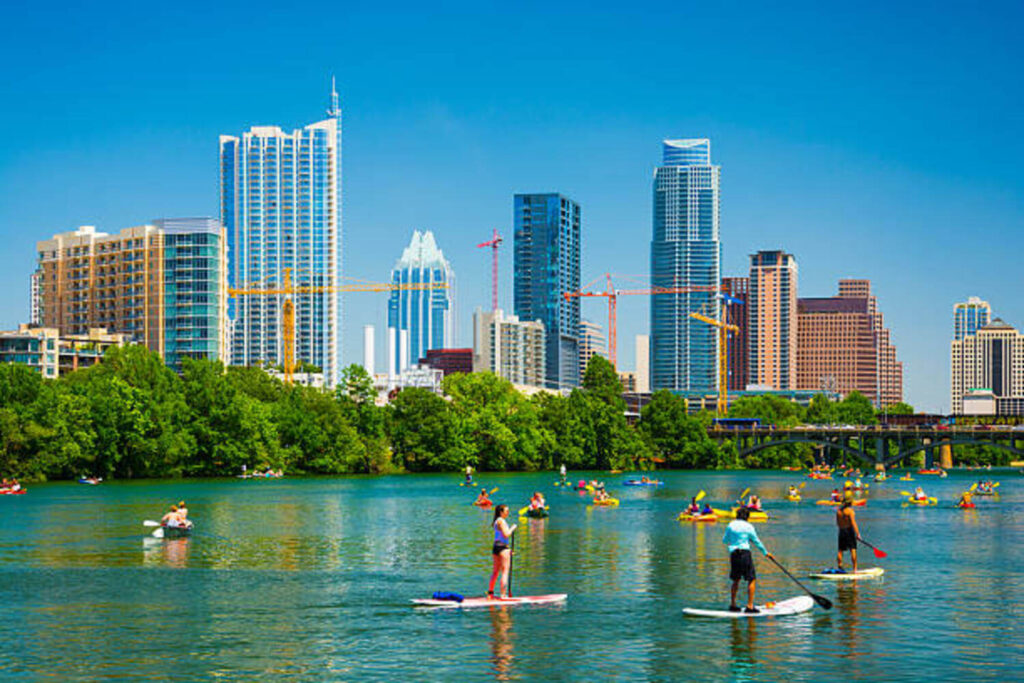 6. Beautiful Weather
Who wouldn't fall in love with Texas's gorgeous seasons? From consistent blue skies to sunny days, Austin brings more pleasant weather than most other cities in the nation. It's a perfect city for those who love the vast outdoors and can't stand colder climates. Pair this with the seemingly perfect landscapes of forest, plains, and hills, and you have yourself a modern paradise that practically beams with natural beauty on the edges.

Conclusion
This blog could go on forever, but six is the sweet spot. You see, there are many convincing reasons to consider moving to Austin. Whether you prefer scenic views, excellent music, great food, or practical reasons such as a high-paying job, you can trust Texas's capital city to deliver.
But be careful as more and more people move into the city, making relocation difficult. Make sure to do enough research on what to expect and what advice to take up so you can make the process a whole lot easier. Cheers!